Dentistry Overview
---
Dentistry is the treatment of the oral area. Dentists' duty care aren't just their patients' teeth and gums but also the muscles of the head, neck and jaw, the tongue, salivary glands, the nervous system of the head and neck and other areas. It is much more than just looking at teeth!
In serious dentistry, there is a number of different members of staff involved, such as the dentist themselves, nurses, dental assistants, technicians and much more.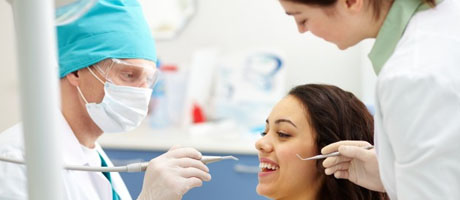 Best Reasons to Study Dentistry
---
Dentistry requires a lot of problem solving, which can be vital when it comes to thinking of a solution to help a patient. If you're someone who loves puzzles then dentistry may be the way to go, but bear in mind that dentistry is the most complex of puzzles!
Dentists must be able to work independently and in teams which are qualities that all employers look for. The chances of employment after graduation are very high with an extremely commendable salary that will set you up (financially for life).
Being a dentist is very rewarding, not just financially but you are changing people's lives for the better!
Qualification Requirements
---
University entry requirements for this subject are different for each university and might change each academic year. Please contact us to find out more details and guidelines. Our team of educational experts is here to help you.
CONTACT
How to Apply?
---
Apply by either contacting us, or directly using the online application form. You can also use our Step by Step guide.
If you have any other questions, please do not hesitate to let us know, we will guide you through the entire process

For more information:
Email: apply@ukstudy.com
Call: +44(0)1273 72 55 77

APPLY NOW